LOGISTICS AT ABC
Our 8,000m² semi-automated logistics warehouse is equipped with a WMS to control and optimise all our logistics processes. This solution provides our teams with a complete vision of our stock in real time while optimising space and site organisation.
A RELIABLE LOGISTICS PROCESS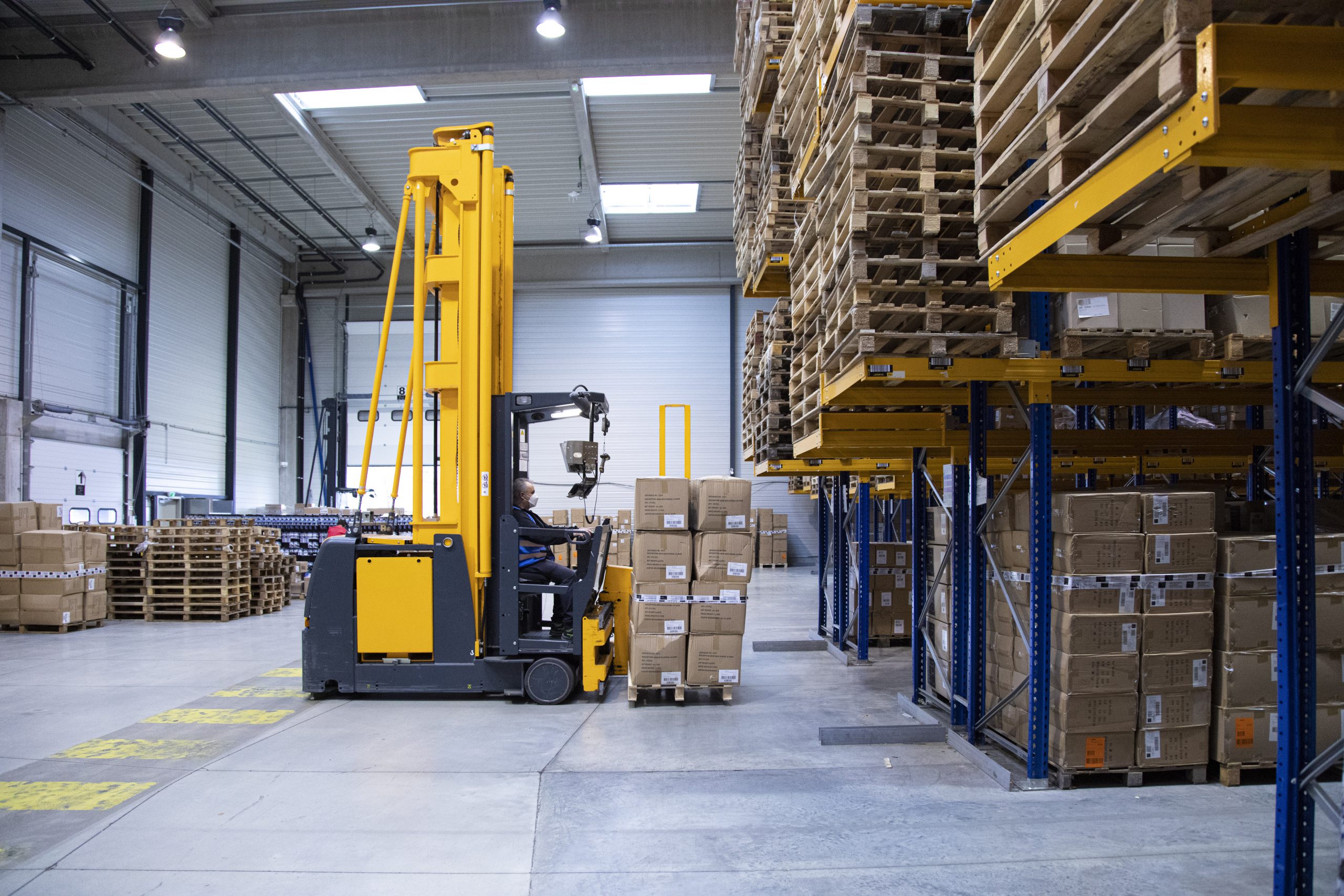 Our processes guarantee the optimisation and reliability of order preparation to meet the ever shorter lead times, right up to the delivery of orders to our customers. This allows us to distribute more than 45 million products to 12,000 points of sale and warehouses in 50 countries.
Our teams are committed on a daily basis to the continuous improvement of their activity.
On the one hand, we focus on customer satisfaction, offering the option of managing the logistical data of products, batches, optimum use-by dates, traceability of goods by geolocation, EDI flows to simplify goods receipt processes, etc.
OUR ENVIRONMENTAL AND SOCIAL APPROACH
On the other hand, we also focus on our planet: our cardboard and displays are recycled and recyclable, FSC-certified. We sort our cardboard waste and are committed to recycling. We optimise our cardboard and pallet packaging or look for alternatives for the transport of our supplies, such as by train, to reduce our carbon footprint. We collaborate with a network of local organisations and job help services in an ethical and solidarity-based approach.