BEAUTY IN THE MASCULINE FORM TO MEET ALL NEEDS
Male beauty is undeniably the beauty segment that has experienced the greatest growth in the last ten years. Driven by our desire to meet the needs of the market as precisely as possible, in 2017, we developed a complete range for men.
The exceptional growth of this market has led us to develop several areas of differentiation that make The Barb'Xpert the preferred ally of men. By offering a complete range of care and accessories, our products complement every man's shaving and styling routine. Our presence in the beard, hair and face departments reinforces our visibility and brand preference. Dedicated cosmetics for beard, moustache, hair or skin care are now being developed as a range to allow men to access care for themselves. Beauty treatments for men.
SHAVING ACCESSORIES AND SKIN CARE PRODUCTS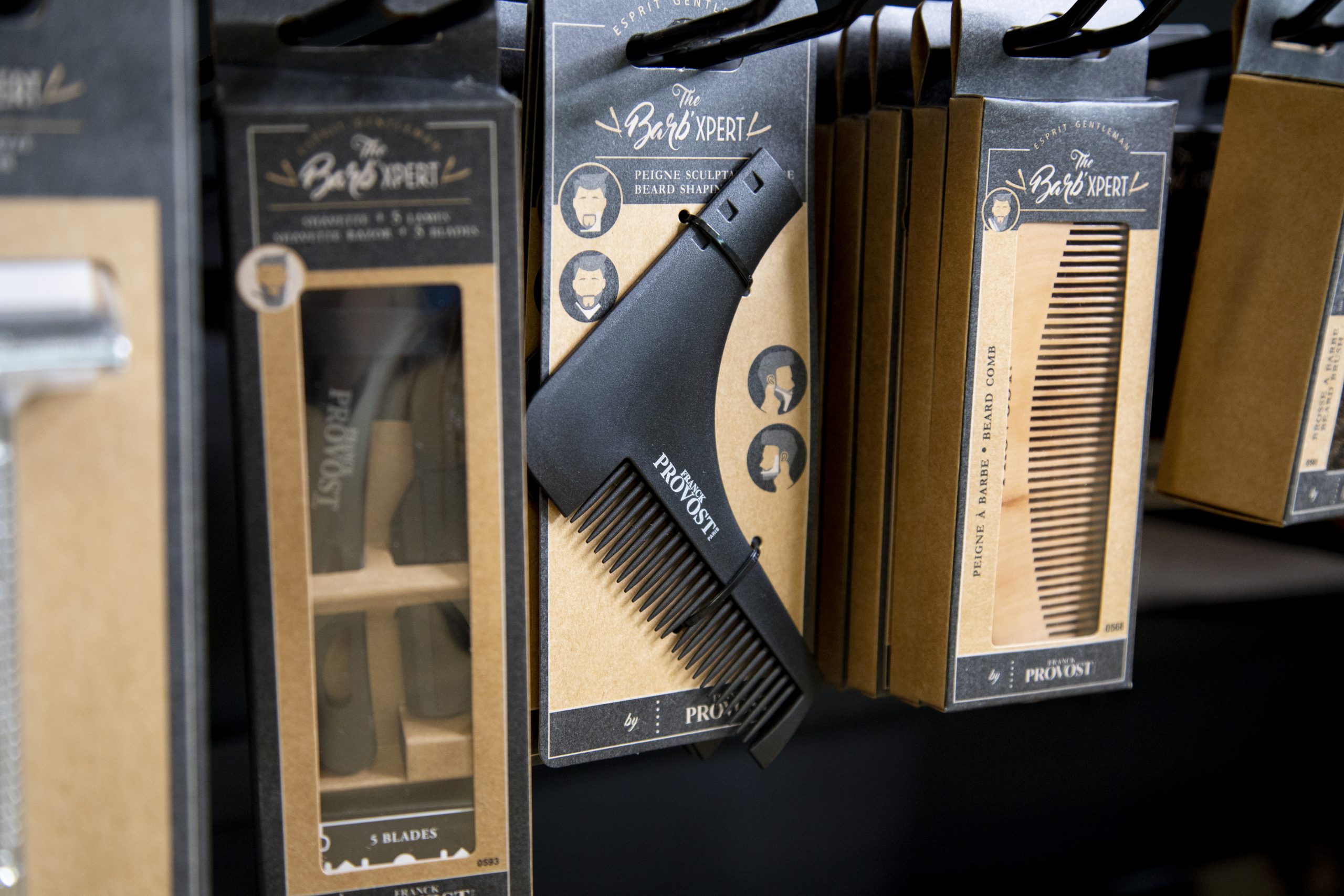 The art of shaving is part of the barber shop world and it follows very specific codes. Based on these codes and our expertise, we have developed a range of accessories and cosmetics for a clean, precise and safe shave. Our 100% Made In France cosmetics complement men's beauty routines. These are essential must-have products to clean or enhance the skin, beard and hair.
Always at the heart of market trends and demands, we have developed a wide range of clippers that can be used to trim, shape and style all beard and hair styles. Our technological innovations are designed to maximise our appliances' ease of use.
---
THE BARB'XPERT
The Barb'Xpert is a brand inspired by barber shops and the world of grooming. Our brand image is supported by our official ambassador, Nikola Karabatic, who endorses and represents the values and codes of our brand.
We adopt various environmentally-friendly approaches, such as the use of kraft packaging and the French development of our cosmetic care products. Our continual innovations are moving in the direction of more environmentally-friendly thinking.
See more