OUR SOCIAL AND SOCIETAL POLICY
Ensuring a stimulating and friendly working environment, which complies with employment regulations.
The principles of social and ethical responsibility guide us in our human resources management and our actions with each employee.
Through our organisation, our management model, our values and the benefits we offer, we strive to contribute to our employees' development.
We want to keep the entrepreneurial spirit of a small- or medium-sized family business, where everyone contributes to the company's progress and development. Dialogue, friendliness and accessibility are the order of the day. We pay particular attention to the development and progress of each individual, to working conditions and their improvement, to working comfort and to the safety of our teams.
Promoting diversity and equal opportunities, respecting diversity of backgrounds, cultures and origins.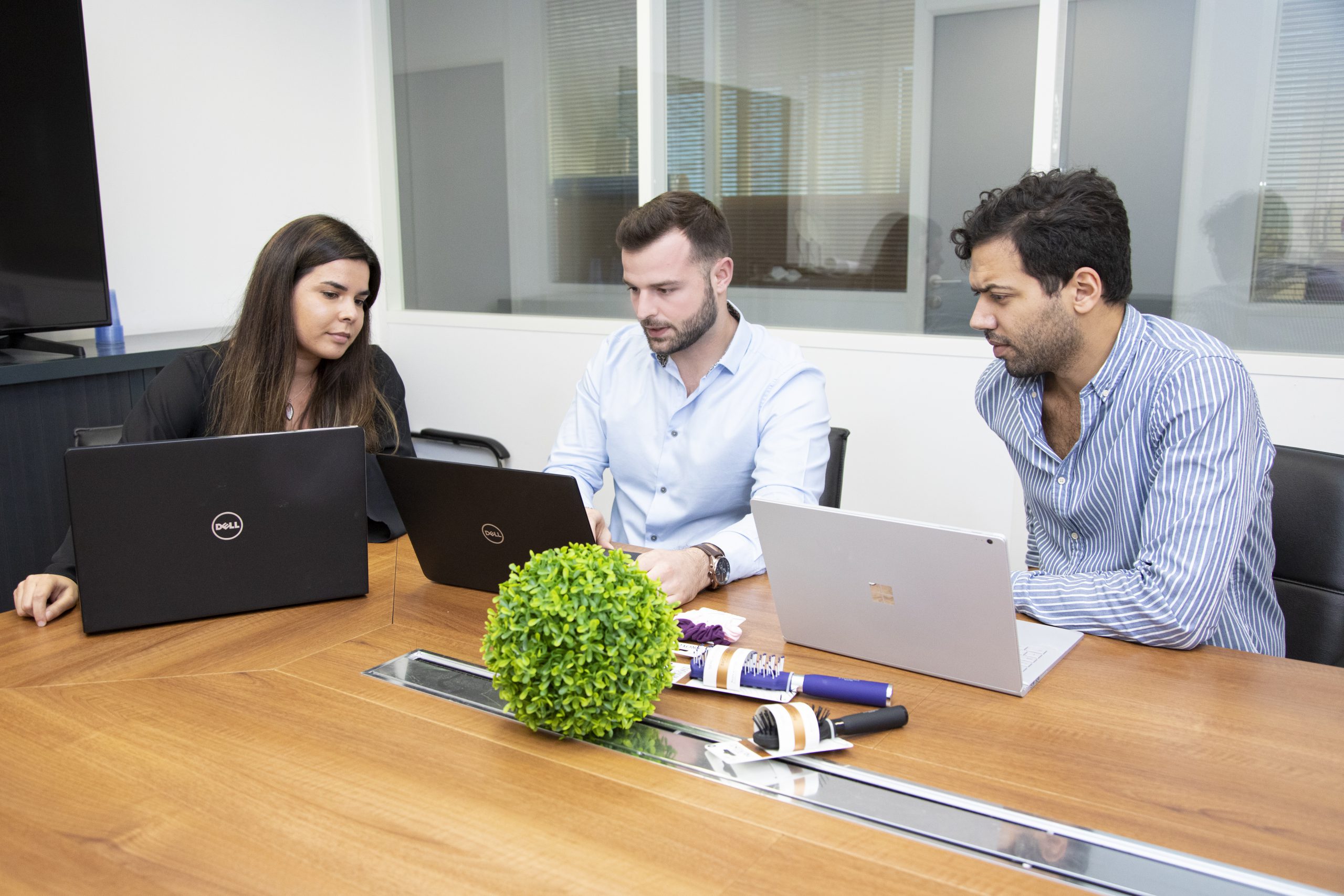 Synonymous with cultural wealth and economic growth, diversity is seen within the Group as an asset to be respected, developed and promoted. In this sense, we are committed to developing a culture of promotion, equal opportunities and respect for others and their differences. This commitment applies to all stages of human resources management such as hiring, training, advancement or career promotion.
We therefore give priority to the skills, expertise and interpersonal skills of each individual in our recruitment and in the growth of our employees. In this way, we promote non-discrimination in recruitment and access to employment and we encourage diversity. We facilitate the integration of disabled workers and adapt working environments accordingly.
Committed to our gender equality policy, we have obtained, for the year 2020, a professional gender equality index of 88/100.