JEAN-LOUIS DAVID, PROFESSIONAL QUALITY AT HOME
Internationally renowned, Jean Louis David is an essential beauty accessory brand that stands out thanks to its modernity and innovative accessories. As the leading European hair salon network and the 2nd network worldwide, this strong brand is a reference in the beauty sector.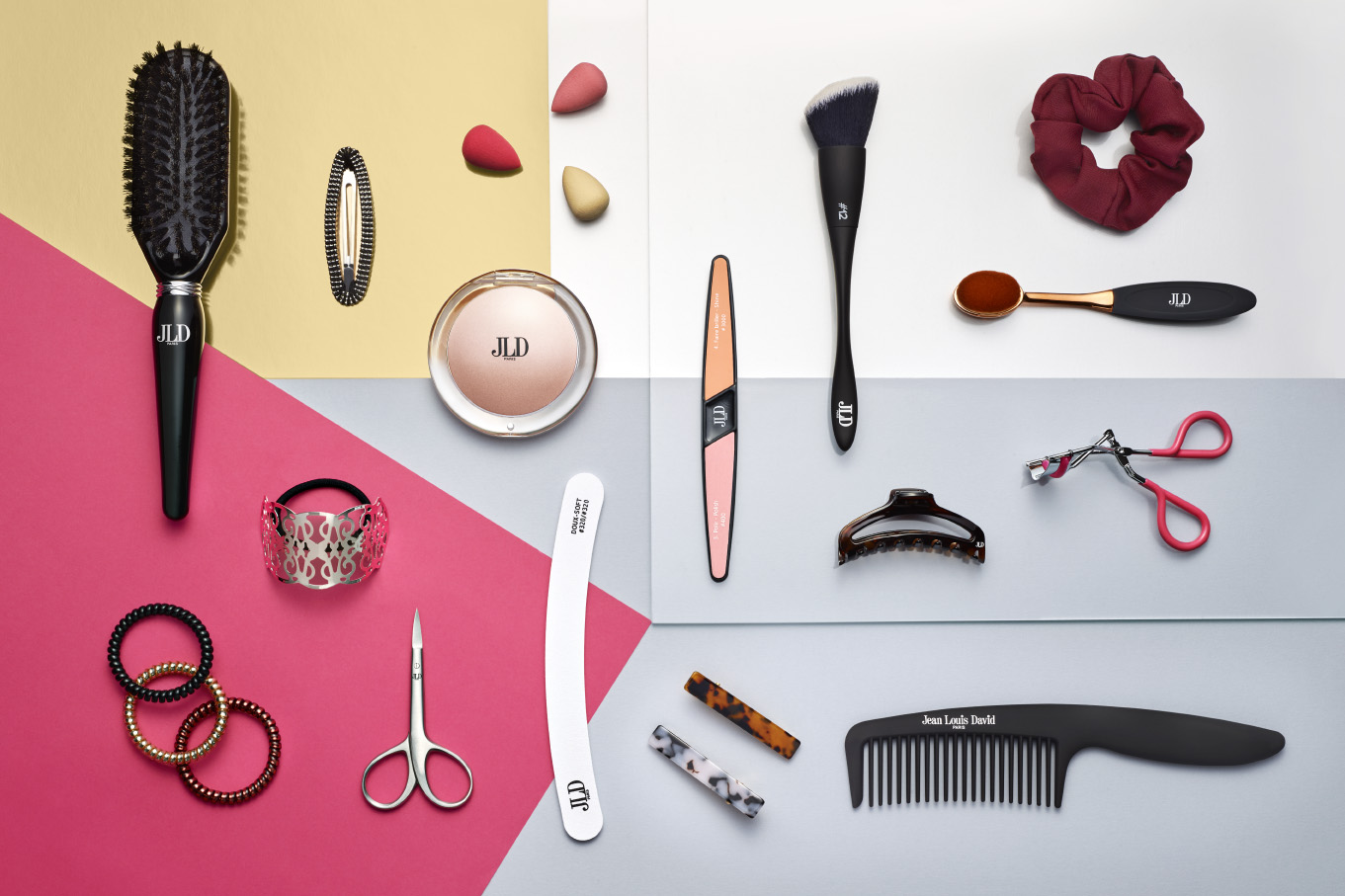 Jean Louis David places trends and product quality at the heart of the creative process in order to offer a complete range of professional quality products for home use.
With 4 segments, the brand offers hair, make-up and manicure accessories with exclusive designs by major Parisian designers.
– Urban Hair: Brushes, combs, tweezers, hair bands and scrunchies, trendy accessories, a large proportion of which is produced in France,
– Urban Beauty: Make-up brushes, tweezers, mirrors; beauty and make-up essentials designed in France,
– Urban Care: Nail files, polishers, nail clippers and cuticle removers; everything you need for perfect manicures and pedicures,
– Go Green: Beauty essentials in natural and eco-friendly versions; brushes, combs and make-up brushes made of wood from sustainably managed forests for perfect beauty with the greatest respect for the planet.
BEAUTY HIGHLIGHTS ACCORDING TO THE SEASONS
Our offering is updated each season to offer consumers products that are increasingly innovative.We develop special operations every year based on trends, innovations and market needs.
A PROFESSIONAL ELECTRICAL HAIRDRESSING RANGE BY JEAN LOUIS DAVID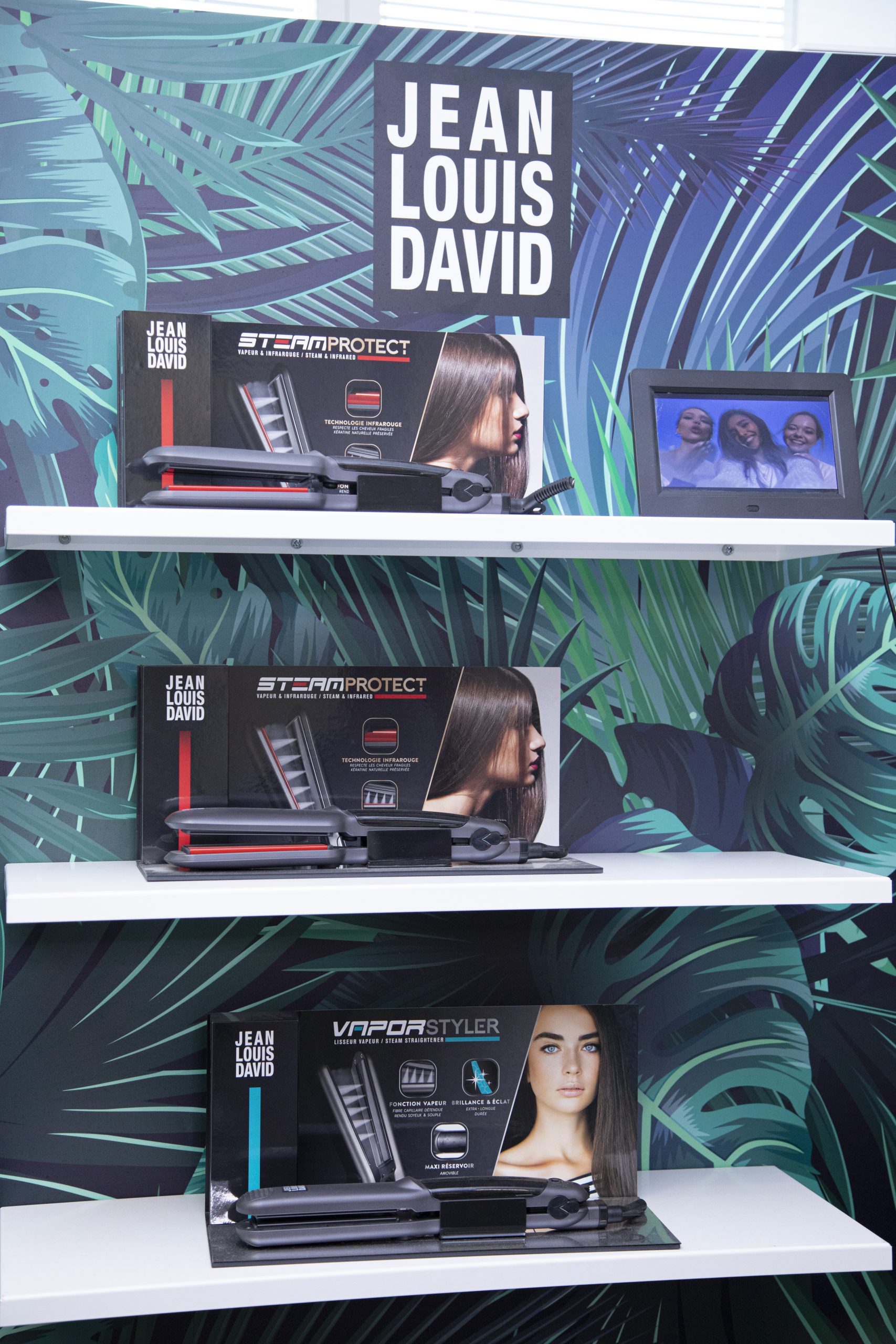 THE URBAN TREND FOR HAIRDRESSING
Our Jean-Louis David styling appliances have been developed to provide a handy design that respects your hair. The combination of professional technologies incorporating Jean-Louis David performance and styling make our electrical hairdressing range one of the must-haves of the sector.
From straighteners to hair-dryers, our styling appliances have revolutionised styling routines. Jean-Louis David appliances have been designed to easily create hairstyles with unbeatable performance. Jean-Louis David's range of electrical hair styling products conveys a premium and differentiating image for electrical beauty appliances. The natural and colourful design of the packaging facilitates clear segmentation to aid consumers' purchasing decisions, according to their needs.
OUR STYLING ELECTRIC RANGES
Jean-Louis David's electrical styling products are divided into several ranges :
– JLD Instruments & Ingredients : impactful packaging echoing the wildness of nature, which includes straighteners, curlers, hair dryers alongside hair care products.
– JLD Little Collection : a range of mini-styling appliances such as 2-in-1 straighteners, a small waver or a mini hair dryer to take everywhere.
– JLD Vapor : from steam straighteners to professional technologies for heat-protected hair. This range has two products, the Vapor Styler and the Steam Protect. These straighteners have an integrated reservoir and feature an adjustable temperature for optimal smoothing.