SHOES'XPERT : EXPERTISE IN SHOE ACCESSORIES
In 2020, Shoes'Xpert was born. A new line of products and accessories for footwear was developed to bring innovation to mass distribution in the wake of specialist stores. Shoes'Xpert is a complete line of shoe care products and accessories for the well-being of the feet.
SHOES'XPERT : A COMPLETE RANGE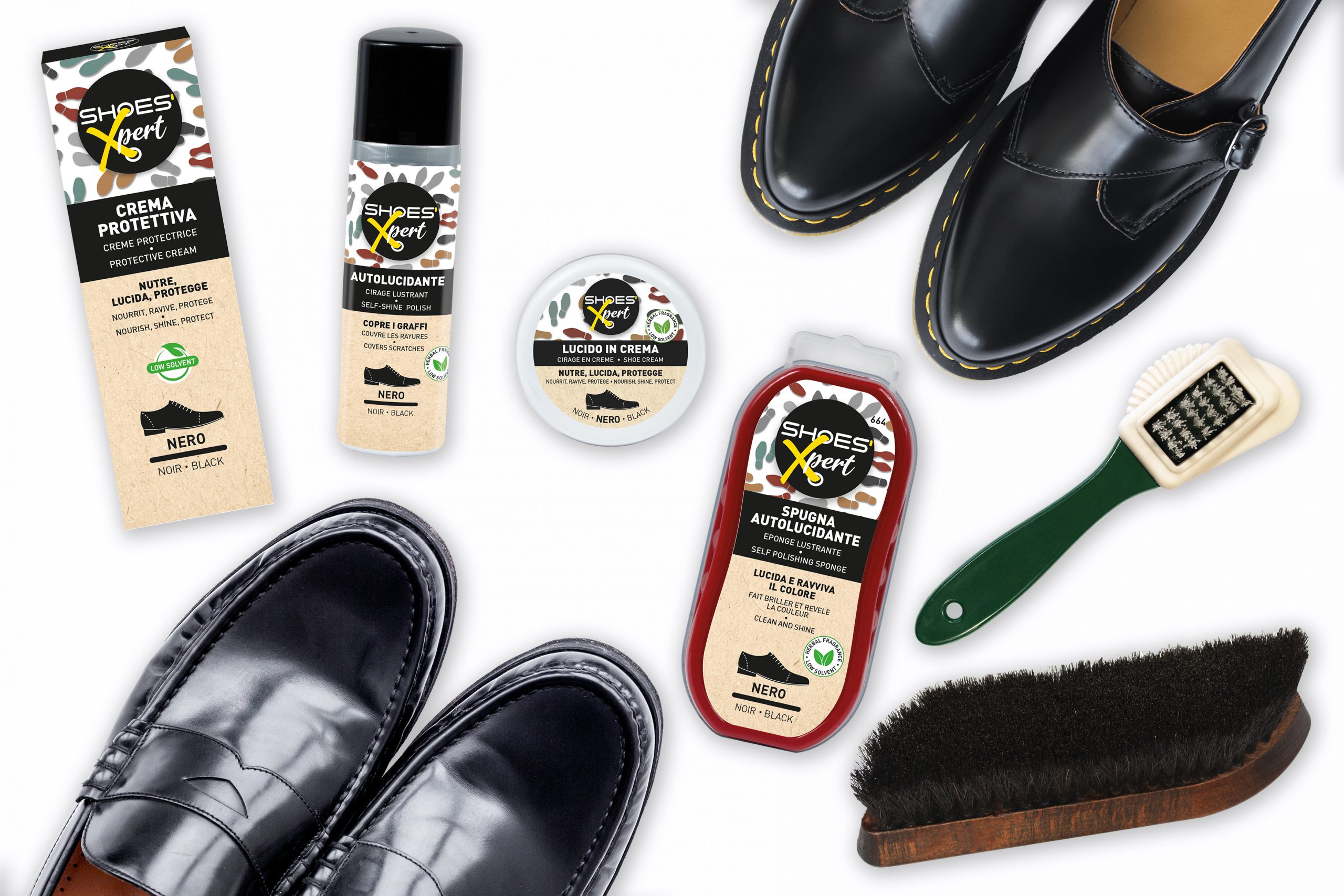 Shoes'Xpert presents a complete range that meets all consumer needs: soles, laces, accessories, polish, cleaners and deodorants. The line consists of 4 ranges :
– Classic — with a range of products for every need
– Women — a range dedicated to women to alleviate the discomfort of uncomfortable shoes.
– Sport — a range dedicated to sport and trainers.
– Nature — an assortment of environmentally-friendly formulations and natural materials, made in Europe.
COLOURFUL AND IMPACTFUL PACKAGING
Shoes'Xpert's packaging and designs have been created to be easily recognisable by all the consumers we target.
The packaging has clear explanatory images to help you better understand the use of the product.
Four different colours evoke the four ranges to better identify the different products in the assortment.
Thanks to the clear segmentation of the products, the consumer is facilitated in choosing the product he or she needs.