HQ - SWISS QUALITY
HQ is a cosmetic innovation. The first mini-dose skin care brand serving women for 20 years. With a wide range of masks, treatments and creams, our products are high quality and offer immediate effectiveness.
Made in Switzerland, our skin care products are designed for all skin types (sensitive, dry, oily, mature skin, etc.). Marketed in a small, practical and indispensable pack, you'll have Swiss quality in the palm of your hands.
THE PERFECT COMBINATION OF TECHNOLOGY AND NATURE
HQ was founded in the year 2000 with the aim of making skin care from the high-quality perfumery world accessible to all women. HQ made its mark by introducing the easy-to-close mini-dose pack to the mass market for the first time.
Water from the Swiss Alps and active ingredients of plant origin make our formulas truly effective and state-of-the-art beauty treatments. They are a perfect alliance between technology and nature. Our products are developed in the best Swiss laboratories and are tested to guarantee performance and results.
The HQ skin care range offers a wide choice of masks, skin care products, creams and gels for beauty routines and all skin types.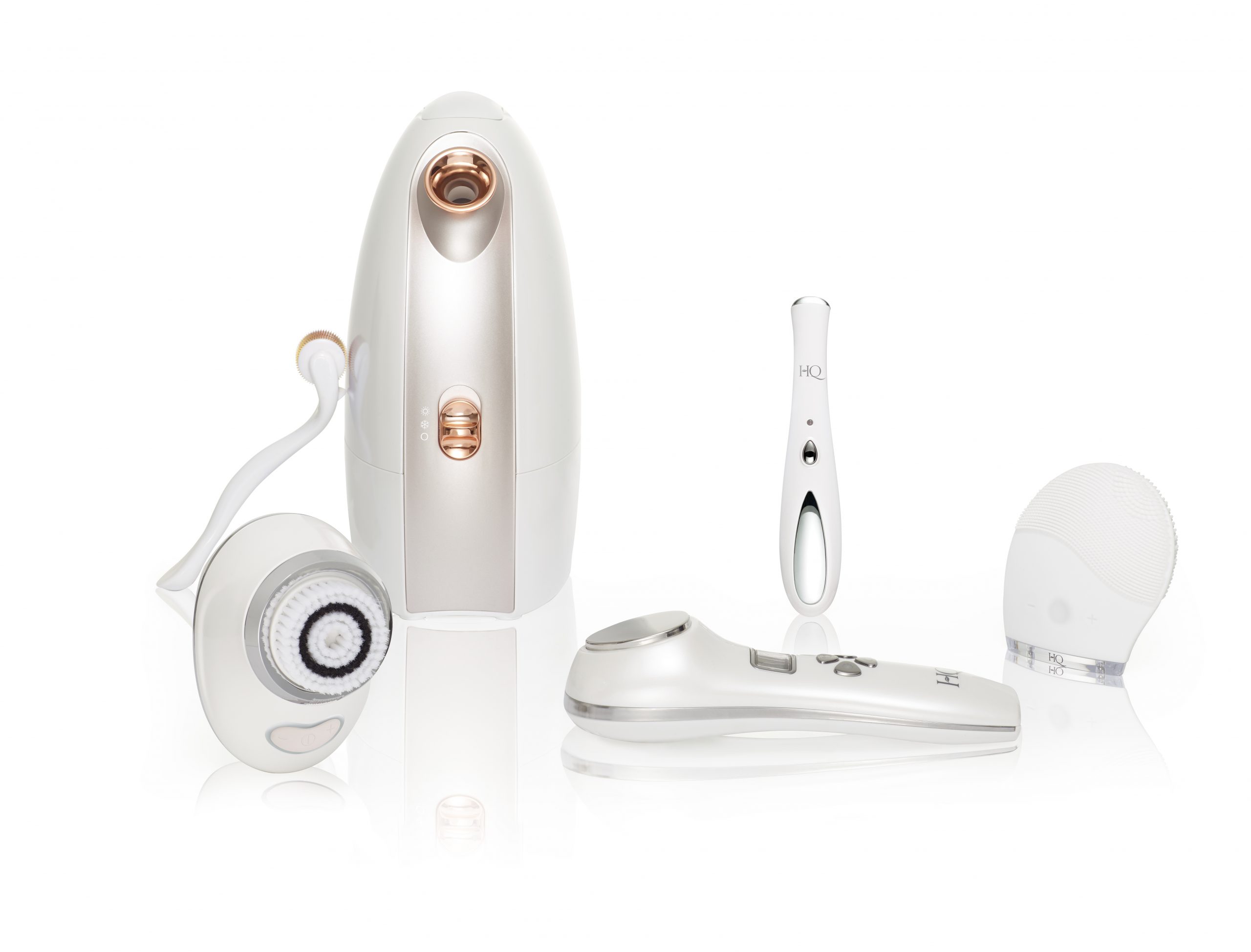 #EMPOWEREDBEAUTY
In 2017, HQ launched E-Beauty, a range of beauty appliances for use with cosmetic treatments for a heightened beauty experience.
The range offers: appliances to deeply cleanse and exfoliate the skin and anti-ageing devices to help fight the signs of ageing.
The latest addition is the Mini-brush. This mini face brush combines an exfoliating action with a massage action to gently cleanse the skin, thanks to its soft silicone tips.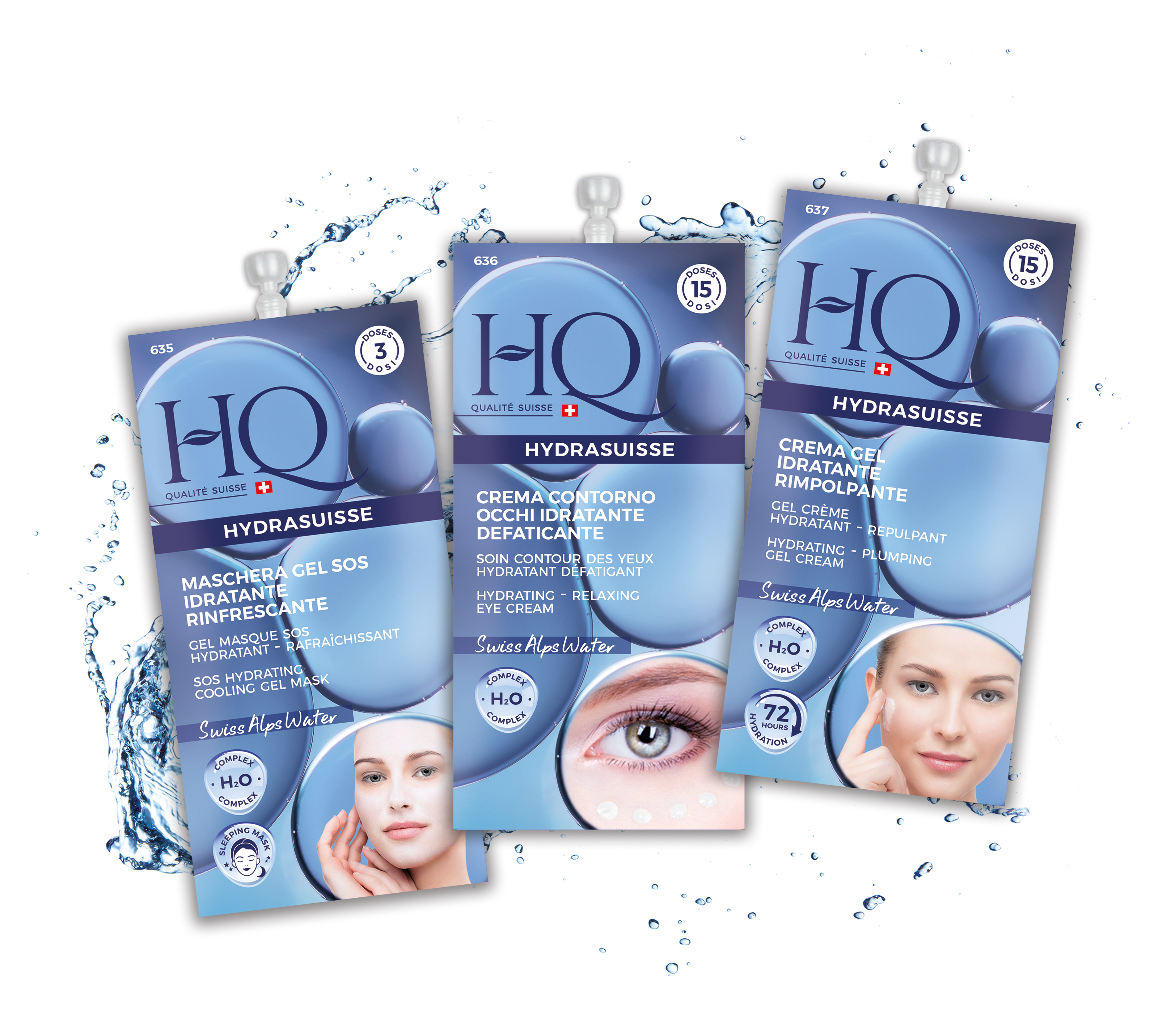 NEW BEAUTY PRODUCTS FOR 2020
2020's new entry for HQ launches with the HYDRASUISSE family. 3 super moisturising treatments which, thanks to the innovative H2O COMPLEX and Water from the Swiss Alps, prevents the signs of environmental stress, leaving the skin soft, radiant and perfectly hydrated.
A mask, face cream and eye contour cream with fresh, light textures, delicate formulas that are paraben-free, designed to give the right hydration for all skin types.