JEAN-LOUIS DAVID: ALL OUR ECO-FRIENDLY RANGES
Environmental protection is much more than a fad. For us, it's a duty. We invite you to explore our different ranges of hair accessories and cosmetics produced with respect for the environment as well as for people.
"We don't inherit the earth from our parents, we borrow it from our children" — Antoine de Saint-Exupery
JLD STOP PLASTIQUE GO NATURE !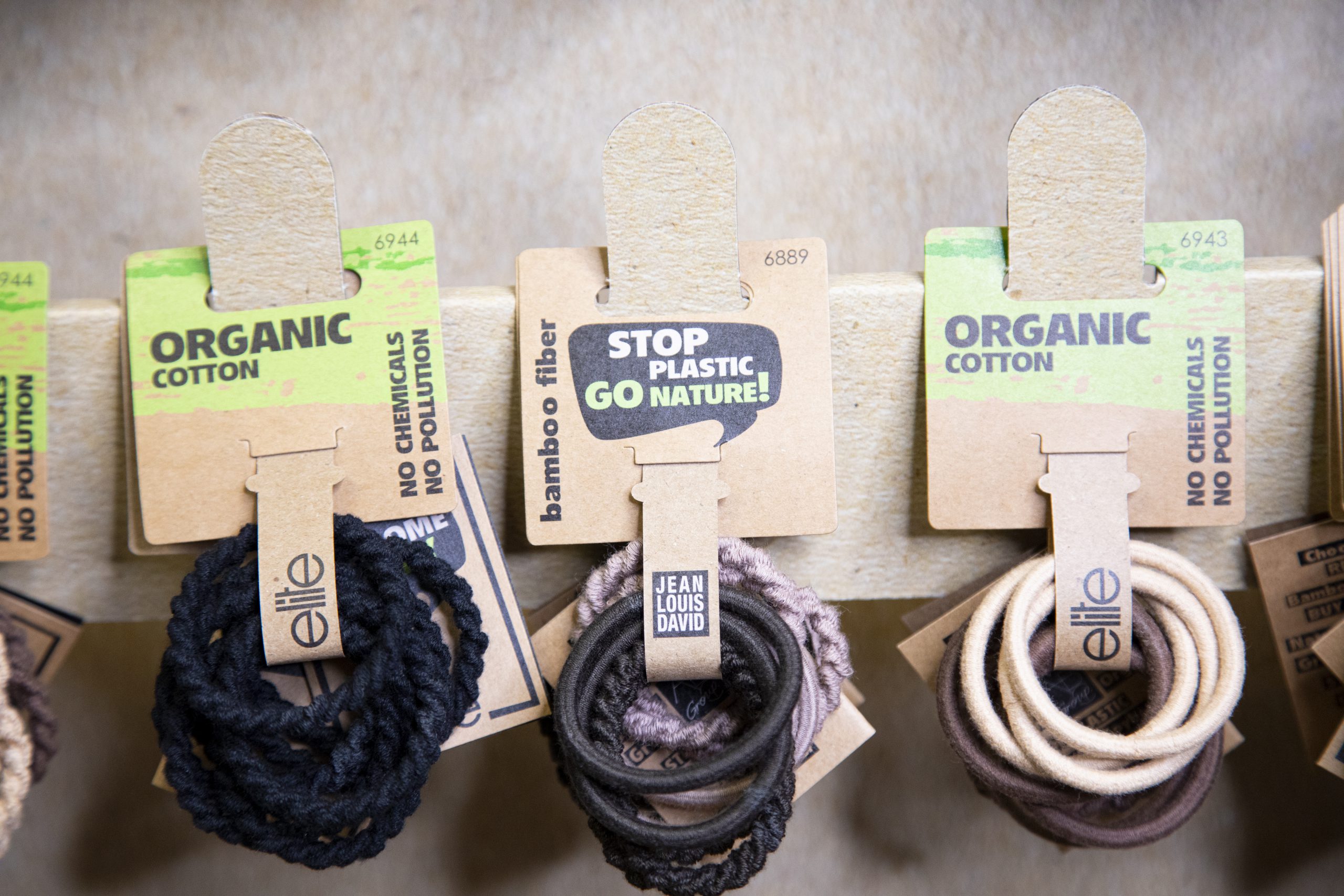 Jean-Louis David STOP PLASTIC GO NATURE is the first step towards responsible purchasing.
This approach is part of raising awareness of our modes of consumption in order to be more respectful of the environment. Now plastic-free cosmetic accessories are possible. Our styling tweezers are made of PLA which is 100% organic and biodegradable. The hair bands are made of soy and bamboo fibres. And all the packaging is made of recycled cardboard with an elegant design that reflects this image of respect for nature.
With Jean Louis David it is the "I AM RECYCLED" range, the first of its kind in Poland, which offers styling accessories designed with recycled materials from plastic bottles and recycled T-shirts. Our desire is to minimise our impact on nature by significantly reducing the introduction and mass circulation of plastic. We want to introduce more environmentally-friendly consumption while offering stylish hair accessories. Our packaging is also made of recycled cardboard.
JLD JESTEM odpowiedzialna
Jean Louis David's "I AM RESPONSIBLE" range is notable for its styling accessories made from coffee grounds. Coffee grounds are the residue from the percolation of coffee. This natural raw material can be used to design responsible beauty accessories. Our hair bands have deodorant and antibacterial properties to care for hair. The clips are made of coffee grounds and PLA and are 100% biodegradable. Although our packaging is made of recycled cardboard, it is designed to catch the eye on the shelves.